Joachim Kaiser (Music Critic, † 2017)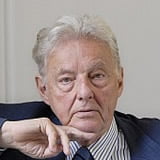 Joachim Kaiser was born in East Prussia in 1928. He was the most important German music critic of the post-war period. He was interested in literature and music from an early age. After studying musicology, German, philosophy and sociology, he began his journalistic career as a literary, theater and music critic in 1951.
His review of Theodor W. Adorno's "Musik und Katastrophe" made him known to the public and the philosopher. He was a guest of Gruppe 47, belonged to the writers' association PEN-Zentrum Deutschland, and from 1959 held the position of cultural editor of the Süddeutsche Zeitung.
Joachim Kaiser has reviewed the most important pianists of the present day and introduced them to the public. His book "Große Pianisten in unserer Zeit" and his CD anthology "Klavier Kaiser" are still considered references today. He has remained loyal to Bayerischer Rundfunk in broadcast series over the years. In his video column "Kaisers Klassik-Kunde" on the website of the SZ-Magazin, he answered the questions of the readers on a weekly basis.
In later years, Joachim Kaiser enjoyed giving lectures. Thus, he performed throughout Germany with the Munich Piano Trio. Legendary remains his appearance in Wilhelmshaven, when he mistakenly flew into Bremerhaven and was then driven by cab to the right city, where he arrived in high spirits.
Laura Aikin (Soprano)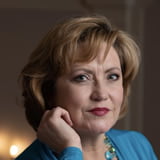 Laura Aikin studied singing at the State University of New York at Buffalo and took her MM degree under the guidance of Margaret Harshaw at Indiana University. On a DAAD scholarship she completed her studies at the University for Music and Theater in Munich.
In 1991 Aikin made her debut at a RIAS Opera Gala for rising stars in Berlin, and from 1992 to 1998 she was an ensemble member of the Deutsche Staatsoper unter den Linden. There the singer performed more than 300 times, was able to build up a wide repertoire and was also entrusted with leading roles, such as the Queen of the Night (The Magic Flute), Zerbinetta (Ariadne auf Naxos) and the title role in Lulu.
In 1995, she made her debut both at the Vienna State Opera (as Olympia in The Tales of Hoffmann) and at the Salzburg Festival, where she performed Schubert's Hirt auf dem Felsen with pianist Maurizio Pollini and clarinetist Alain Damiens. Since 1998, Aikin has appeared at the world's most important opera houses. In Salzburg, Aikin has also appeared regularly in major stage roles since 1999. She has made guest appearances in Amsterdam (De Nederlandse Opera), Brussels (La Monnaie), Paris (Opéra Bastille), Lyon (Opéra), Montpellier, Dresden (Semperoper), Frankfurt/Main (Oper), Munich (Bayerische Staatsoper), Zurich (Opernhaus), at the Maggio Musicale and La Scala, at the Teatro San Carlo of Naples and at the Teatro Liceu of Barcelona, among others. In the United States, she has been engaged to date in Chicago, at the Met, in San Francisco and Santa Fe.
Laura Aikin is valued as much for her vocal range of three octaves as for her acting talents and stage presence. She presently teaches voice at the Vienna University of Music and Performing Arts. Her collaboration with members of the Munich Piano Trio has been documented through a CD of songs by Ned Rorem with Nicola Jürgensen (clarinet), Gerhard Zank (violoncello) and Donald Sulzen (piano).
Julie Kaufmann (Soprano)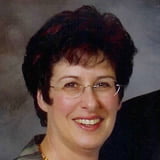 Born in Iowa, USA soprano Julie Kaufmann first studied singing in the USA with Harald Stark. 1974 she moved to Europe as a member of the Zürich opera studio in Switzerland.
An engagement as a member of the NDR Chorus followed and she studied simultaneously with Prof. Judith Beckman until she got her first opera engagement in Hagen. It was followed by Frankfurt and the Bavarian State Opera in Munich, where she sang the leading roles in her field. She guested in opera houses all over the world. Her repertoire covered all epochs of classical music, including world premieres of modern music. In 2011, she ended her career after 35 years as a sought-after opera, lied and concert singer, and changed to pursue a career teaching voice.
She taught at the Richard Strauss Conservatory in Munich from 1992 to 1999, before accepting the call as professor at the Berlin University of the Arts. Her students sing in leading German opera houses and concert halls. She did guest semester as a teacher at the Musikhochschule in München and also at the Musikhochschule Hanns Eisler in Berlin. Julie Kaufmann has held master classes in the USA, Düsseldorf, Hamburg, Cologne, at the KKKK, the International Bach Academy Stuttgart, the Kirchheimer Liedersommer, at Forum Artium and in Japan at the Aichi University in Nagoya.
At renowned singing competitions such as the ARD Music Competition, the German Music Competition of the German Music Council, the International Schubert Competition in Dortmund or the Paula Salomon Lindberg Competition, Julie Kaufmann served on the jury. Julie Kaufmann is a board member of the Bundeswettbewerb Gesang in Berlin and the Paul Hindemith Gesellschaft Berlin. In 2001 she received the Bavarian Order of Merit.
With the Munich Piano trio she has performed in concerts and has recorded Scottish Songs by Joseph Haydn as well as Irish, Welsh & Scottish Songs by Ludwig van Beethoven on CD.
Mariana Nicolesco (Soprano, † 2022)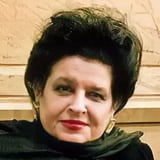 Mariana Nicolescu was born in Găujani (Romania). She studied violin at the Conservatory of Music in Brașov and voice at the Conservatory of Music in Cluj-Napoca. At the Conservatory in Santa Cecilia in Rome she received a scholarship. Among her teachers were Jolanda Magnoni, Rodolfo Celletti, and Elisabeth Schwarzkopf.
After winning the Voci Rossiniane competition, she was in demand as an opera and concert singer in Italy and later worldwide. Her repertoire included the most important roles in her field, making a name for herself not only as a Mozart and Verdi singer, but also accompanying world premieres. She participated in film productions and was a guest of the Vatican in the first Christmas concert broadcast worldwide.
She founded the Hariclea Darclée International Festival and Voice Competition in her home country, gave master classes and received many awards, including the Grand Cross of Romania, the Cultural Prize of Europe and the UNESCO Medal for Artistic Achievement. She was a UNESCO Honorary Ambassador "in recognition of her commitment to musical heritage, artistic creation, dialogue between cultures, and her contribution to promoting the ideals of the organization."
She gave concerts with the Munich Piano Trio, including a benefit concert for the "Pinakothek der Moderne" Foundation at the Cuvilliés Theater, which is available on CD.
Ofelia Sala (Soprano)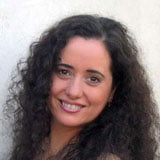 Ofelia Sala was born in Valencia (Spain). At her hometown conservatory she obtained the Superior Degrees in Singing, Piano and Music Theory. She completed her music education in a masterclass at the Hochschule für Musik in Munich. Several first prizes in national and international singing competitions distinguish the beginning of her professional career.
Her roles include Sophie (Der Rosenkavalier), Aminta (Die schweigsame Frau), Pamina (Die Zauberflöte), Susanna (Le nozze di Figaro), Gilda (Rigoletto), Nannetta (Falstaff), Norina (Don Pasquale), Ginevra (Ariodante), Euridice (Orfeo ed Euridice), Diana (L'Arbore di Diana), Adele (Fledermaus), Tytania (A Midsummer Night's Dream), and L'Ânge (Saint François d'Assise).
She has appeared as a lyric soprano in opera productions worldwide, including the Metropolitan Opera House, the Lyric Opera Chicago, the Teatro alla Scala in Milan, the Teatro del Maggio Musicale Fiorentino, the Gran Teatre del Liceu in Barcelona, the Teatro Real in Madrid, the Deutsche Oper and Staatsoper in Berlin, the Bayerische Staatsoper and Prinzregententheater in Munich, the Semperoper Dresden, the Opernhaus Zürich, the Théâtre Châtelet in Paris, and the New National Theater in Tokyo.
She has made a name for herself as a concert and recital singer, has sung at major international festivals, and has worked with the most important contemporary conductors. With the Munich Piano Trio, in addition to concerts, she has recorded a CD of songs by Astor Piazzolla.
James Taylor (Tenor)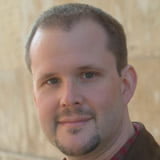 James Taylor was born in Dallas (Texas). He attended Texas Christian University as a student of Arden Hopkin. He studied as a Fulbright Scholar at the Hochschule für Musik in Munich, graduating in 1993, with a Meisterklassendiplom, and was a member of the Young Ensemble at the Bavarian State Opera from 1992-1994.
He has established himself as an oratorio singer worldwide. He has performed in repertoire ranging from the Renaissance to the present in the world's great concert halls with the leading concert conductors. His interpretation of the Evangelist in Bach's Matthew Passion remains unsurpassed to this day.
Today, James teaches a studio of graduate-level vocalists in the early music, oratorio, and art song program at the Yale School of Music and the Yale Institute of Sacred Music.
James Taylor can be heard on recordings of nearly all of the major repertoire, including Dvořák's Stabat Mater, Bach's Christmas and Easter oratorios, Magnificat, and St. John Passion, Beethoven's Missa Solemnis, Mendelssohn's Paulus, and Britten's War Requiem. He has recorded for Sony, Hänssler Classic, Harmonia Mundi, Limestone Records, Naxos Records, and ArkivMusic, among other labels. Together with the Munich Piano Trio he has recorded a CD of Scottish and Welsh Songs by Joseph Haydn.
Tilo Widenmeyer (Viola)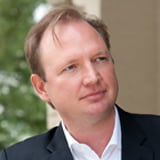 Tilo Widenmeyer was born in Heilbronn. He studied viola with Madeline Prager at the Staatliche Hochschule für Musik in Stuttgart and with the Melos Quartet Stuttgart. In 1991 he received a scholarship from the ensemble Villa Musica in Mainz and became a member of the Gustav Mahler Youth Orchestra.
Tilo Widenmeyer has been a member of the Bavarian State Orchestra since 1994 and a member and co-founder of the Munich Piano Quartet since 2001. Numerous solo performances, including Bartók's Viola Concerto and Mozart's Sinfonia concertante with well-known orchestras, as well as international chamber concerts round off his musical career to date.
With the Munich Piano Trio Tilo Widenmeyer has recorded the piano quartets of Mozart (E-flat major), Fauré (C minor), Brahms (G minor and A major), Schumann (E-flat major) Mendelssohn (B minor) and Richard Strauss (C minor). Live performances with the Munich Piano Trio led to recordings of the piano quintets of Vaughan-Williams and Schubert ("Trout") as well as the piano sextet of Mendelssohn Bartholdy (D major).